Healthy alternatives and small lifestyle changes - Luis's story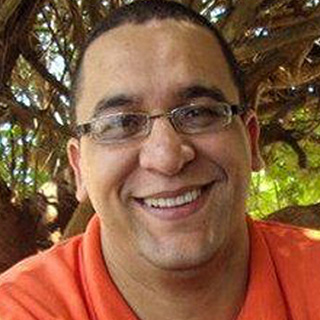 Luis first heard about Healthier You when his GP recommended it after a blood test showed his blood sugar levels were high.
"Because of my medical history, I wasn't that surprised when I learned that I might be at risk of developing Type 2 diabetes.
"I've just turned 40 and I have two boys aged nine and 11, so I have to take care of myself. I want to be fit and healthy to look after them, and be around for a long time hopefully.
"When we go to the course, we discuss things that motivate you. The changes we're making are really sustainable.
"It's not about dieting and eating less, it's about healthy alternatives and small lifestyle changes – lowering your salt, lowering your sugar… I really feel better! I really look forward to the programme – it's local, the coach is very friendly and helpful, and the materials we are given are very easy to use and understand.
"But my favourite thing is seeing what my weight is – I've lost seven kilos so far, which I'm really happy about.
"Healthier You has definitely helped me to change my lifestyle on a long-term basis. It's been a real eye-opener."